In November 2012 we formed and registered the non-profit association "Freiburg Scientific Theatre e.V.". This legal entity allows us to receive donations and promote the concept of Scientific Theatre as corporate body. Everyone interested in supporting us is invited to  become a member. The 'Declaration of Membership' is available in German and English. The Annual Membership Fee is 12 Euro.
Membership Freiburg Scientific Theatre
Beitrittserklärung Freiburg Scientific Theatre
Statutes of the Freiburg Scientific Theatre e.V. (in German)
In addition, you can support the Freiburg Scientific Theatre by donation. We are regarded as a charitable organisation under German tax law. Therefore any donation is tax deductible in Germany.
Our account for donations:
Freiburg Scientific Theatre e.V.
IBAN: DE75430609677917261300
BIC: GENODEM1GLS
GLS Bank
In case you would like to use credit card or Paypal, you can donate via betterplace.org: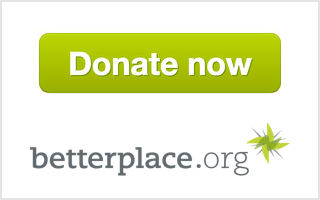 There is a new possibility to support our initiative! We registered at the online platform "Boost Project". If you follow the link below , you can create donations for our theatre while you're shopping online – without any additional cost or risk!
Unterstützen Sie uns mit
Ihrem Online-Einkauf
ohne Extrakosten